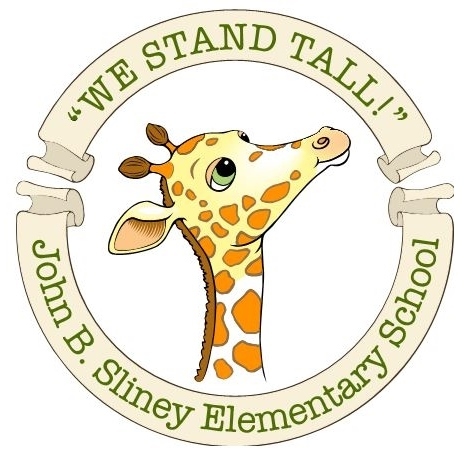 April 13, 2020 Letter to Parents
Dr. Maria Clark
Monday, April 13, 2020
April 10, 2020
Dear JBS Parents, Guardians and Families,
Please update your calendars with the following days off: Friday April 24th, Tuesday April 28th, Friday May 8th, Friday May 15th, Friday May 22nd, Monday May 25th, Friday June 5th, and the Last Day of School is June 15th.
We are entering Week #3 of the BPS Flex Learning Plan! Thank you for your on-going partnership in your child's education. We continue to see an increase in student engagement in our Google Classrooms and virtual learning opportunities. Students, families and staff members are all becoming more comfortable with this new way of learning. Thank you so much for all your support from home, your patience and flexibility during this time.
As stated in Superintendent Hernandez's message from last week, April 13th-17th, will be a full week of BPS Flex Learning. The days from the canceled April Break will be spread throughout the remaining months of the school year. Please see the BPS website for the revised 2019-2020 school year calendar. In addition, BPS is now ready to provide video-conferencing via Google Hangout Meets for students as an additional online learning tool. In the coming weeks, some of our teachers will begin to use this tool as a way to re-engage with students. Please visit the Parent Flex Learning Resources Link for information to review with your child on the "rules and procedures" regarding video-conferencing. This way of learning is definitely new for everyone, so we thank you in advance for your support and being willing to positively embrace this opportunity with teachers who choose to use this tool during the Flex Learning Plan.
It has been so invigorating for all of us to see how students and staff members are re-connecting since the school closure. I am also so impressed every day to see the level of professional collaboration and planning that continues to take place amongst teachers and staff across the elementary schools. We are truly committed to providing "continued educational opportunities that meet students' diverse learning needs to the greatest extent possible" to all of our students.
Friendly Reminders
Tech Support for Students and Families: Students and Families can email
homeaccess@branfordschools.org; homesupport@branfordschools.org or call 203-315-5614.
Additional Support for Students/Families: It is to be expected that this sudden change in your children's school experience, in addition to new family stressors, may cause worry, sadness, anger and frustration for children and families. Our school social worker and school psychologist are available to support all students and families. If you are in need of support, please contact our school social worker, Amy King, at aking@branfordschools.org or our school psychologist, Jen Rumbin, at jrumbin@branfordschools.org.
As always, If you have any questions, please email me at mclark@branfordschools.org or call me at (203) 314-0129. Thank you!
Sincerely,
Dr. Maria Clark, Principal