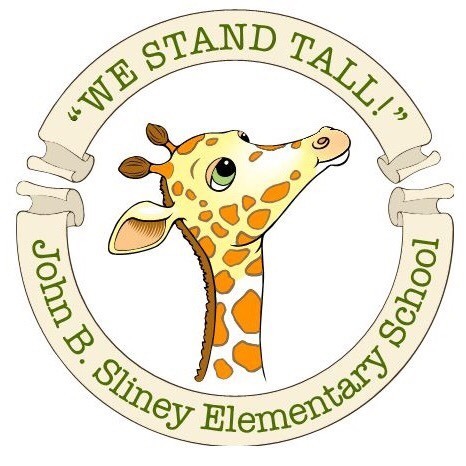 April 17, 2020 Letter to Parents
Dr. Maria Clark
Friday, April 24, 2020
Dear John B. Sliney Parents and Guardians,
I hope you are well and staying healthy during these challenging times. Here is another weekly update to keep everyone informed.
Thanks to the collaborative efforts of our teachers and support staff the first several weeks of flex learning have been successful in getting our students reengaged with their education and reconnected with their teachers. Based on feedback from many different sources, there are a few important changes that we're making as we continue to provide continuous learning opportunities that are curriculum-based and developmentally aligned with the skill level of our students.
Assignments from special education teachers, RtI coordinators, and ELL teachers will be considered priorities; it is expected that students complete this work in place of their regular classwork. They can choose to do their assigned classwork if they so desire.
If students only complete their assignments for special education, RtI, or ELL, they will be considered present.
Special education teachers and RTI teachers will contact classroom teachers when a student checks in or does work with them; this will happen daily.
Video conferencing is now up and running. Teachers will begin the process of integrating this new tool in various ways of their choosing to further engage students in the learning process over the next several weeks.
Tips for Helping Children Cope with Changes During COVID-19
Three key tips:
Stay calm and offer reassurance
Explanations need to be age-appropriate
Limit exposure to news coverage
For more detailed information and suggestions for helping your child cope during the Covid crisis, access link below: Helping Children Cope With Changes Resulting From COVID-19
Tech Support for Students and Families: Parent Flex Learning Resources Link Email us at homeaccess@branfordschools.org or homesupport@branfordschools.org or call 203-315-5614 for support with district technology devices and online tools/platforms.
As always feel free to reach out to your child's teacher if you have concerns or questions regarding assignments, resources or expectations.
Be well,
Dr. Clark, Principal
mclark@branfordschools.org
Please click on the link below for the Sliney Staff Video for all JBS Students and Families that was shared with you this week. We miss you all very much! https://livestream.com/account...