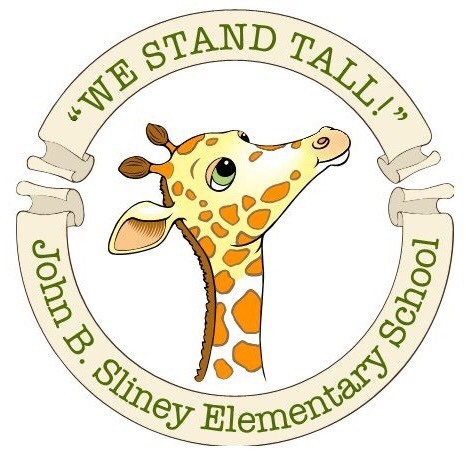 Flex Learning for Parents Update
Dr. Maria Clark
Friday, May 29, 2020
May 28, 2020
Dear JBS Parents and Families,
Good afternoon! I hope that you are all doing well, healthy and having a great week so far. Throughout the course of the past several weeks, elementary teachers, staff and administration have worked on identifying the critical learning areas in math, reading, writing and the global learning competencies at each grade level. At the end of this school year, students and families will be provided with a "modified" report card/progress summary in a narrative format that focuses primarily on these areas. Goals that the students can continue to work on throughout the summer and the beginning of the upcoming school year will also be noted. We are also currently working on a plan for the distribution of student belongings at the elementary level along with how to honor our 4th Graders at the end of the school year. More information will be provided very soon to all families! Thank you for your on-going support, flexibility and continued partnership in your child's education.
Please click on the following link for the SLINEY SMILES VIDEO!! Thank you to all the families that shared pictures with us. We miss you all very much!
http://www.branfordschools.org...
Special Message from the BPS Elementary Art Teachers:
We are excited to present the link (see below) to the Virtual Art Show! The art show is very large so it may take a minute for it to load, but once it does, have fun exploring! Click on the arrows and prompts and they will lead you to different rooms. The art is organized by school and by grade. * Each grade has 2 rooms- the door on the bottom right corner will send you between rooms. * Once you get to your school and grade's room, find your artwork and click on it. It will open up your "page" and you will see your art piece/pieces nice and big! Be sure to check out the other art in your grade and art from all the grades and schools! **IF you don't see your artwork or there is an error, PLEASE email your art teacher directly. We can fix it!! ** District Elementary Art Show
BPS Flex Learning Survey for Elementary Students:
The link below will take you to a survey about flex learning that is designed for elementary students. The responses will help us improve how we offer continued education online in the future as well as what we might do when we return to our buildings. The questions are appropriate for all K to 4 students and are intended to be read aloud by an adult when necessary. The same link can be used to complete the survey multiple times and all responses will be anonymous. Please help any of your children who attend elementary school to complete it. The survey will be open until the end of the day on Thursday, June 4, 2020. Survey
Resources for JBS Families: Parent Groups
The district elementary schools will be offering weekly parent sessions broken up by grade through google meets in which parents can meet as a group with facilitated discussion on strategies to continue student engagement, non-compliance with home and school, and routines and schedules. Parents can share strategies that have worked for them as well as get suggestions. Meetings will be 30-45 minutes in length. These sessions will be facilitated by the Elementary Behavior Intervention Coordinator, Lisa Verzella.
Schedule:
· Tuesday at 4- grade prek/k/1
· Thursday at 4-grade 2/3/4
To Access these Groups:
· If you are interested in joining a session please email Lverzella@branfordschools.org and an invitation will be emailed for you to join.
Special Message for Sliney Students and Families:
We hope you are enjoying the Flat Gary adventure as much as we are. We are excited to see what next adventure Flat Gary goes on in his search for the Sliney Students.
Click on this link to see his newest adventure: Flat Gary
As always, I want to extend my sincere thanks to all of you for your on-going collaboration with JBS staff and all that you have done to support your child's continuous learning throughout this time!
Warm regards,
Dr. Maria Clark, Principal