Protect yourself and your loved ones against COVID-19 with a free vaccination clinic! Get your updated booster and free health screenings at Walsh Intermediate School on 4/29 and 5/20 from 8am to 11am. No appointment needed - all ages 6 months and older are welcome.

Join us on Wed, Apr 19 at 10:30 AM for "Positive Parenting" with Carrie Kline LCSW & licensed therapists from BCCS. Learn about resources to strengthen your parenting skills & create a more peaceful home. To sign up, call (203) 488 8702 or visit wwml.org.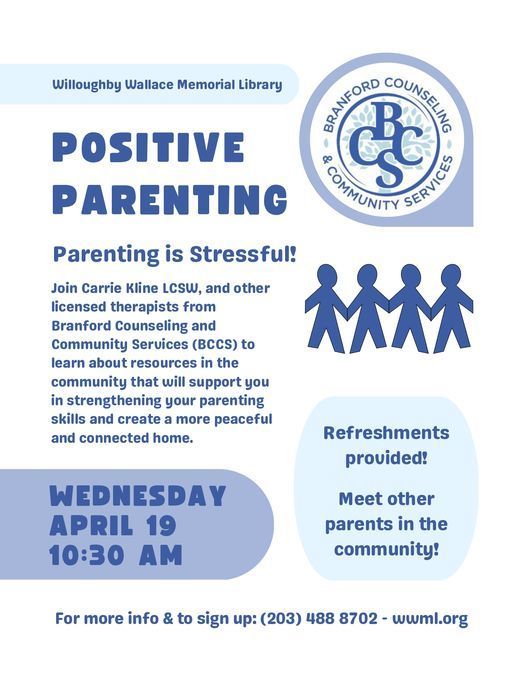 Good luck Mr. Goeler... We will miss you!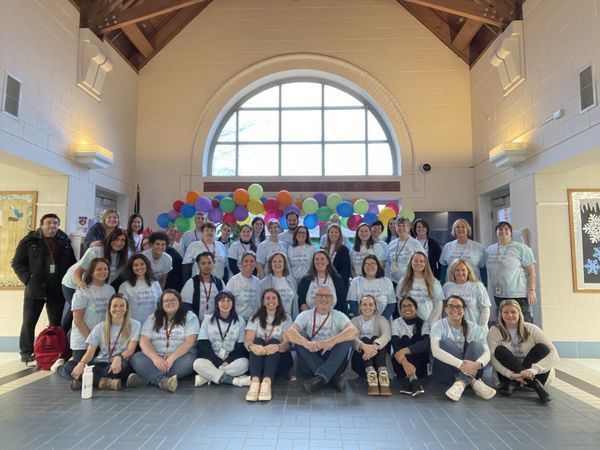 After School Specials Programs is a buzz at BHS. This program is designed to help students master academic and executive functioning/organizational skills. Contact your child's school counselor or Ms. Loesche (program coordinator) for more information!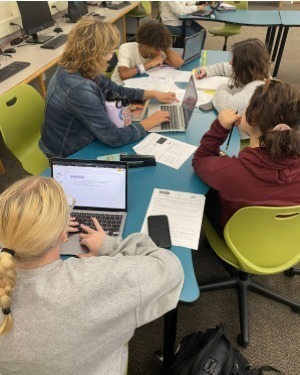 Recently Ms. Paholski's and Ms. Romblad's class enjoyed a book tasting on a nice Friday afternoon. They "tasted" a small sample of different genres and found new book titles they want to try out!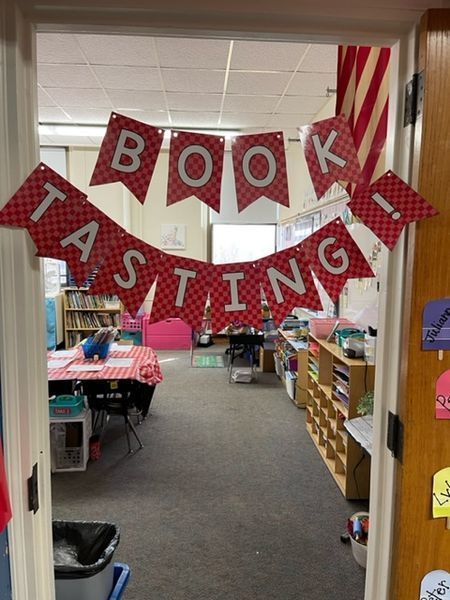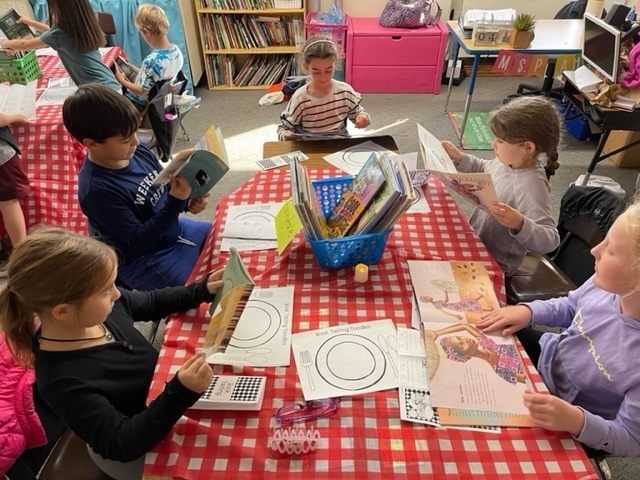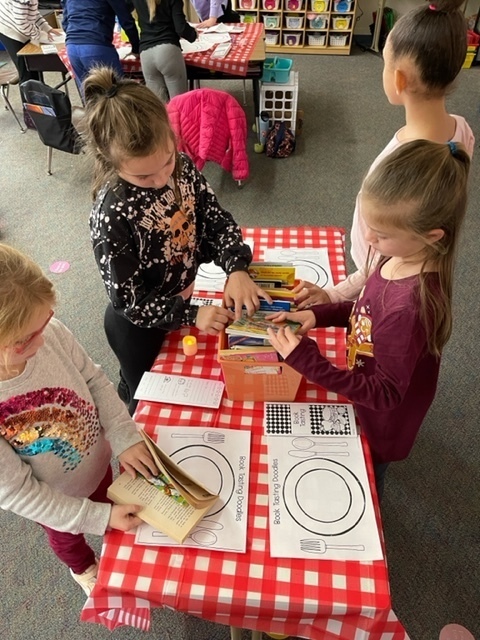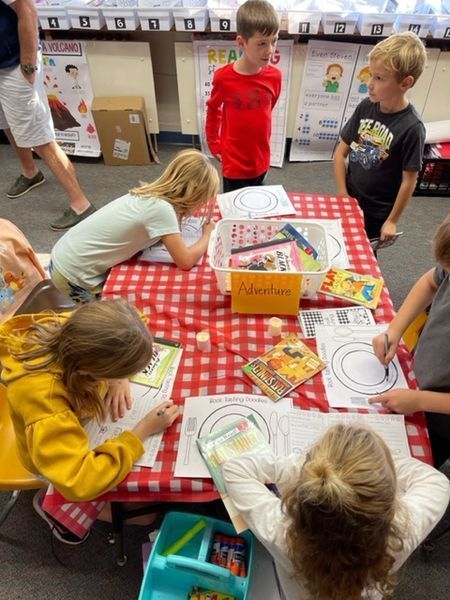 Flashback to last month's National Junior Honor Society Induction ceremony at Francis Walsh Intermediate School. Congratulations students!

On Pearl Harbor Remembrance Day, we recognize all those who fought for our country. Here is a snapshot of students at Francis Walsh Intermediate School honoring veterans this past Veteran's Day.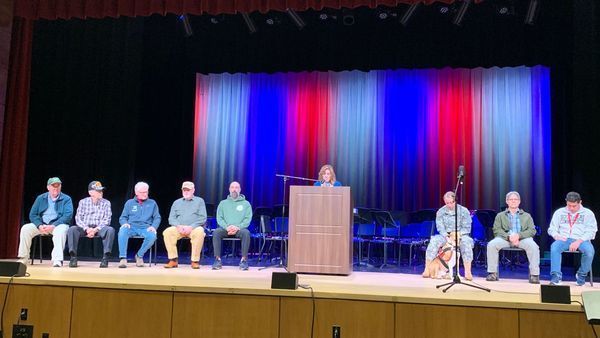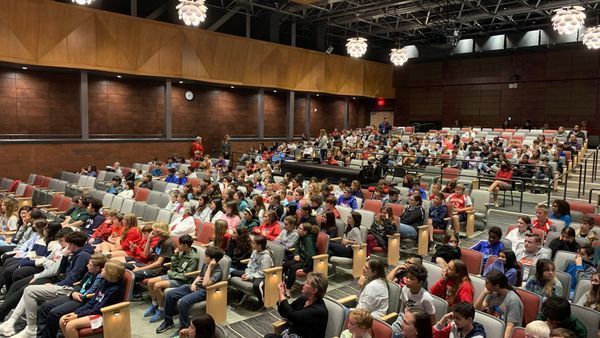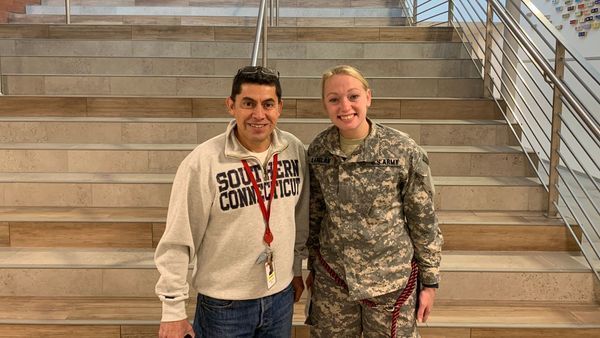 "Education is the most powerful weapon which you can use to change the world." - Nelson Mandela

Flashback to when students and staff at Linda B. Chipkin (LBC) Early Years Center at Indian Neck School made a scarecrow for all to pose with at the green!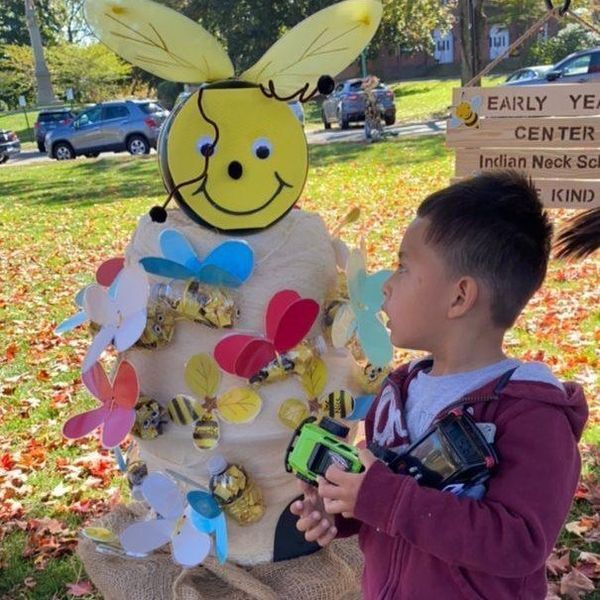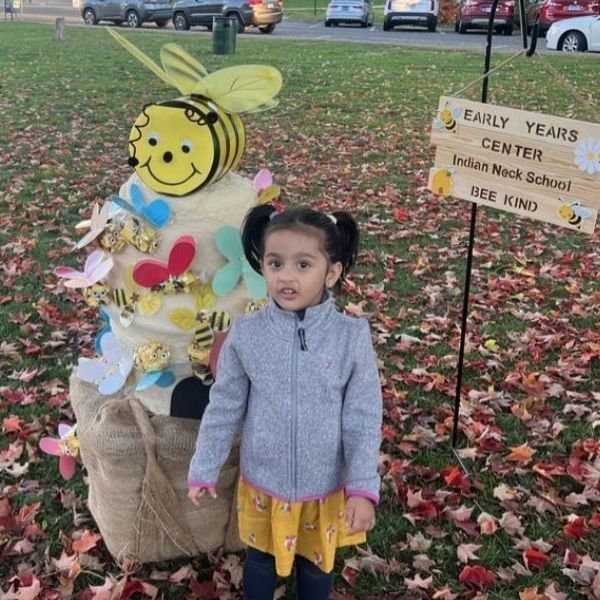 Happy Thanksgiving from Branford Public Schools!

Ms. Klimas's third grade class at Mary T. Murphy Elementary School are practicing their personal narrative writing skills!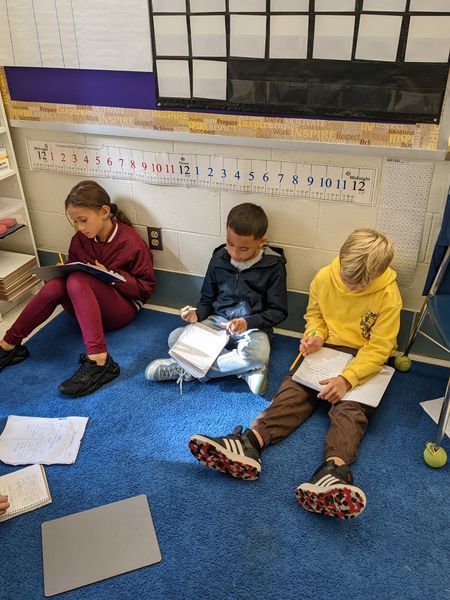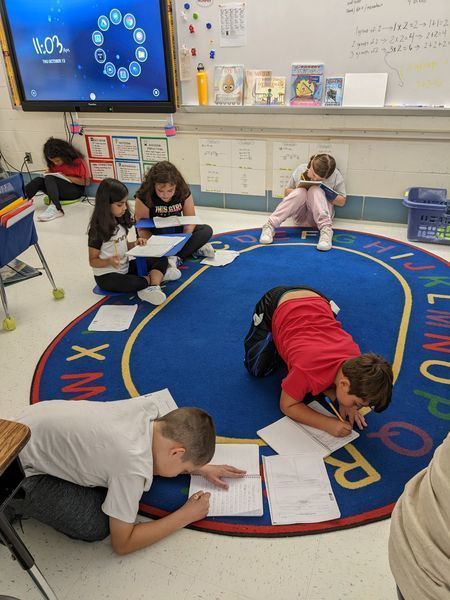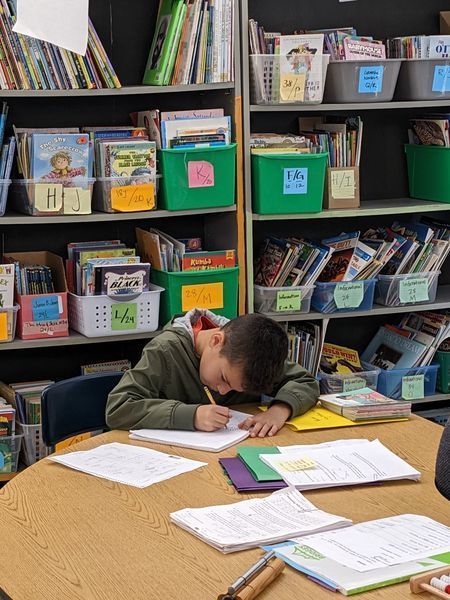 Students from the BHS Culinary Arts program provide delicious finger food for the RTM Education Committee!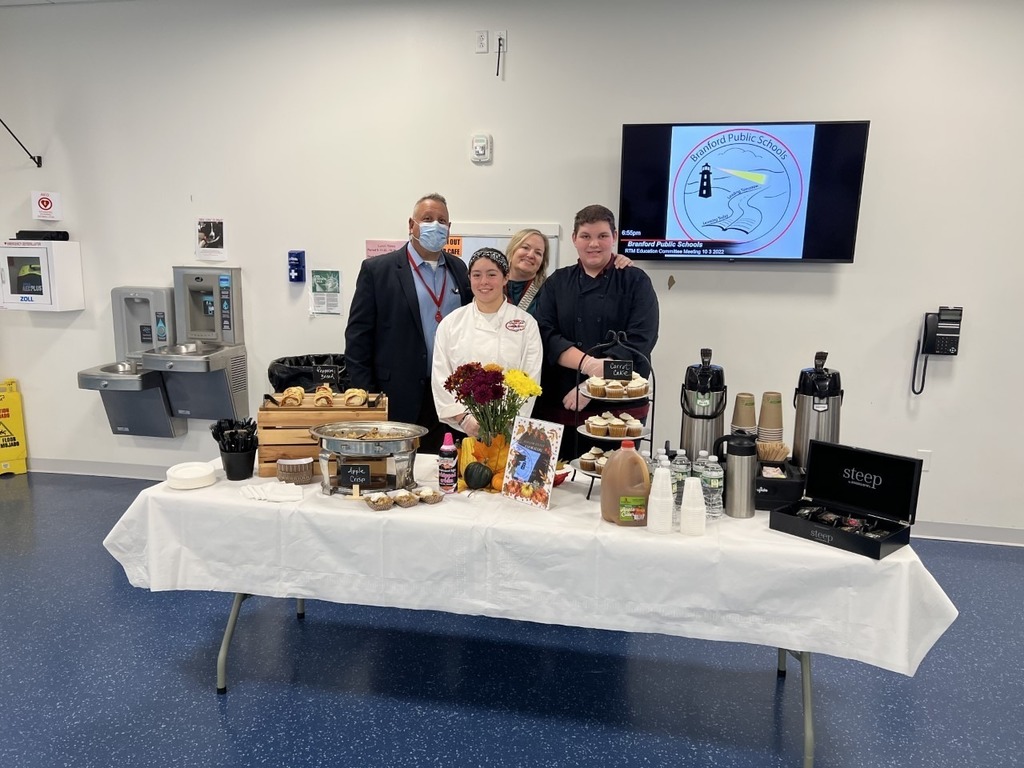 Walsh Art Club students created a Van Gogh style scarecrow exhibit for the town green. Artist Shepard Fairey's print "Make Art not War" was exhibited alongside student paintings to encourage people to focus on creating, not destroying. Come see it before November 1st!

Branford High School's Food Services Department hosted a locally sourced marinara tasting in conjunction with the Connecticut Farm to School Program! Thank you to Massaro Community Farm for the delicious sauce!