Branford Mission
We, the members of the Branford Public School community, are committed to developing life-long learners who are capable and confident, who contribute to their community, and who succeed in a changing global society.
Global Learning Competencies

-Essential Skills & Dispositions
Communication and Active Listening

Collaboration

Questioning, Reasoning, and Problem Solving

Adaptability and Interest in New Learning

Empathy and Kindness

Citizenship and Civic Responsibility
Definition of Deep Learning
(NEW)
Focuses on intrinsic motivation, passion, and reason as the drivers of the pursuit of learning.

Provides ongoing skills development and recognition of progress along the way.

Includes hands-on learning by doing and practice.

Incorporates mentoring, feedback, and support through all aspects of the learning process.

Requires appropriate resources to facilitate learning.

Flourishes within a culture of optimism and support.
Purpose: Complete an extensive review of existing district systems to determine the degree to which they are focused and aligned with preparing each Branford student for life, learning, and work beyond school through the district's Global Learning Competencies and then to make recommendations on how to improve those outcomes going forward.
Process: Brought a diverse team of district staff and stakeholders together who, over the course of six months of collaborative efforts:
Worked to refine the district's Global Learning Competencies, those skills and dispositions desired for all students, and the instructional conditions most likely to support them.

Explored the current alignment and future potential of 7 critical district systems to support these outcomes.

Made recommendations on the most critical systems enhancements needed to improve student achievement.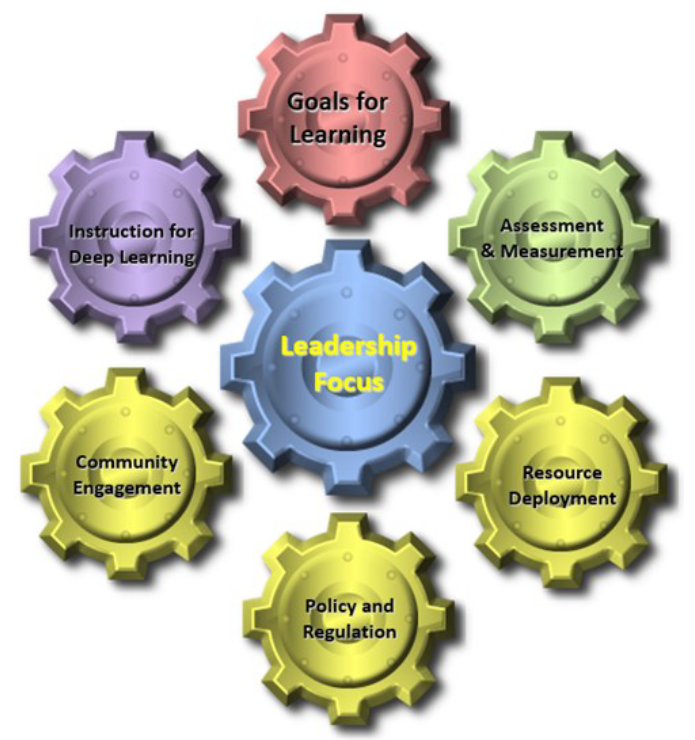 Recommended Priority Strategic Actions:
Ensure equal opportunity for growth and development for all Branford students. Regardless of talent or ability, all Branford students will be challenged to grow and acquire the identified Global Learning Competencies.

Align the key systems in the district to support the student acquisition of the Global Learning Competencies through the implementation of the Definition of Deep Learning. This will involve building a common language and associated assessment/reflection frameworks to ensure that all stakeholders are aware of student progress toward these critical learning outcomes.

Improve the processes and tools that the district uses to communicate and engage critical stakeholders across the district so they can be more meaningful partners in the support of student learning in Branford.