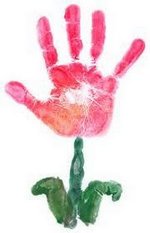 BRANFORD FRC FULL-DAY PRESCHOOL:
"PLANTING SEEDS OF KNOWLEDGE THAT LAST A LIFETIME."
Branford offers full-day preschool for working parents. A small number of sliding scale spaces are offered throughout the school year. The program is accredited by the National Association for the Education of Young Children. A waiting list is maintained for admittance.
The program follows the Early Learning Developmental Standards to help broaden social and emotional skills in our students while maintaining a strong focus on their academic growth. Parent involvement is encouraged, and parent education and support are part of the program's philosophy. The mission of the program is to provide an affordable, high-quality preschool experience while being mindful of cultural diversity and developmental readiness.
For more information, please call 203-481-5066.