MARY R. TISKO ELEMENTARY SCHOOL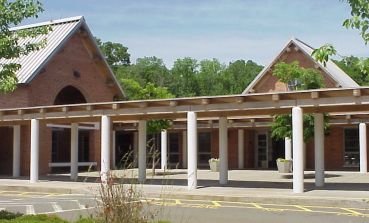 Welcome to the Mary R. Tisko School. We are situated along the scenic Connecticut shoreline. Our town of Branford is a lovely suburban Community of about 30,000 that is just east of New Haven. The town green adds to Branford's Distinctive New England charm.
Mary R. Tisko Elementary School has an enrollment of about 500 K-4 students. They are a wonderful bunch! They come to school with a strong desire to learn, a cooperative spirit and good citizenship skills. Our parents tend to be involved and supportive, and certainly enhance a very positive sense of community at our school.
The school staff is extremely dedicated, hardworking, loving and always open to new ideas. High expectations for achievement are clearly communicated by the faculty and realized by the students.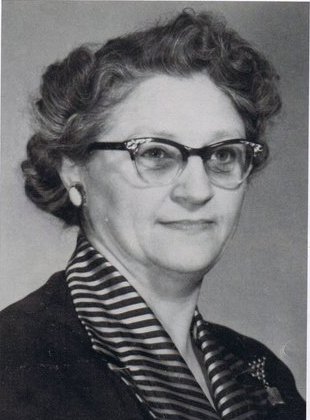 FIFTY-FIVE YEARS OF TEACHING IN BRANFORD
Mary Resjan Tisko was born on March 17, 1908 in the Resjan homestead on Main Street in Branford. Mary was married to Chester Tisko, a lifelong resident of Branford.
She attended Canoe Brook, Hillside Avenue, and Center Schools from grades 1 – 8. She was graduated in 1926 from Branford High School which was then located on Laurel Street. She went on to graduate from the New Haven State Normal School, and received her B.S. degree from Southern Connecticut State College.
Her first teaching assignment was in the Saltonstall School which consisted of two rooms, with three grades in each room. Mary taught grades four, five and six. This school had no electricity, drinking fountains or inside lavatories. There was a phone, however, and a part-time janitor who took care of the building and grounds. He would make sure the large water jugs were filled each day, and the children would bring their own glasses from which to drink. After Saltonstall School, Mary went to Old Indian Neck, also a two room school, but with electricity and a drinking fountain. However, the lavatories were still outside. From there, Mary went to Center School where she taught grade three. The next move was to Laurel Street in 1938. In June, 1953, all sixth grades were moved into the Junior High School. Mary was appointed acting principal there for one year. In 1954 she returned to Laurel Street as teaching principal. In 1960 came the big move when Mary returned to the Junior High School to await the completion of Damascus School. This modern school was opened in December of 1960 where Mary became principal and taught grade five. She was teacher-administrator at Damascus from 1960-1979. She was then appointed principal of the newly renovated John B. Sliney School until 1980 when she was made Principal Emeritus of all elementary schools. She could be found on any given day doing what she loved best, devoting her life to teaching children. In honor of her many years of service, Damascus School was rededicated the Mary R. Tisko School on November 20, 1983.
During Mary's teaching career, she taught under six Superintendents: Mr. Wescott, Mr. Pinkham, Dr. James, Dr. Wells, Dr. Weeks, and Mr. O'Donnell.
Mary became a PTA member in 1938 when the PTA was newly organized in the Laurel Street School. She had been a most active member, serving on the executive boards of her respective schools' PTA's and on the Branford PTA Council for over twenty years. In 1967 she was awarded a State PTA Life Membership in recognition of her unselfish devotion to the children of Branford.
Mary belonged to the National, State and Local Education Associations; Delta Kappa Gamma Society; American Association of University Women, and was a charter member of the M. P. Rice Hose Co. No. 2 Ladies Auxiliary. She also belonged to the Branford Historical Society. In 1977 she was selected "Woman of the Year" by the Branford Business and Professional Women's Club. In 1979 she was chosen "Citizen of the Year." She served on the Board of Directors of the Branford Visiting Nurse Association and was appointed to the Ethics Committee.
Mrs. Tisko completed fifty-five years of teaching and devoted service to the children of Branford. As Mary had so aptly put it… "This is my life and this is where my heart is!"