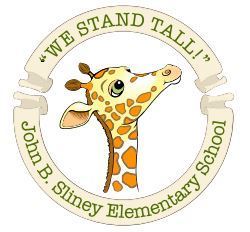 Family Update March 9, 2021
Dr. Maria Clark
Wednesday, March 10, 2021
Good morning JBS Parents!
On Wednesday, March 10, 2021, we will be welcoming our students in grades 1-4 in the BLUE COHORT from 9:10 a.m. and 12:15 p.m. for additional in-person learning! This week, BLUE COHORT students will be learning at school while the ORANGE COHORT will be learning from home. Transportation will be provided, and breakfast/lunch will be available to all students as well. Lunch will be "grab and go!" Therefore, students will take their lunches home to enjoy!
ARRIVAL will begin promptly at 9:10 am. DISMISSAL will begin promptly at 12:15 p.m. All Pick-Ups will be called for dismissal at 12:15 p.m. and the dismissal for buses will begin promptly at 12:20 p.m. Please let your child's teacher know about any changes to their afternoon schedule. Thank you!
Friendly Reminders:
On Wednesday 3/10/21, the students in K-4 will continue to have live PE provided but the learning for other specials will become asynchronous.
Please have your child check out their Google Classrooms or SeeSaw accounts for more information.
From 1:30-2:15pm on 3/10/21, your child may be asked to join a "LIVE" google-meet session with their classroom teacher to meet individually or with a small group of students. Please make sure to have your child attend these google-meets! If you have any questions, please contact your child's teacher. Thank you.
This Wednesday 3/10/21, the schedule for all LIVE PE classes will be as follows:
Kindergarten: 10-10:20
Grade 1: 1:45-2:05
Grade 2: 2:10-2:30
Grade 3: 2:35-2:55
Grade 4: 3-3:20
Thank you for your continued patience and support as we navigate our way through this new schedule and creating more opportunities for our students for in-person learning.
Warmly,
Dr. Maria Clark, Principal